This is a Sponsored post written by me on behalf of Dollar General. All opinions are 100% mine.
We are big A&M fans at our house! We often catch the football games at my in-law's house and have fun watching together. Even the babies are enthralled by the bright colors and fast paced action that the football games provide.
This week I tried my hand at making REESE'S® Pep corn and I was pleasantly surprised at how easy it is to make such a fun game-day snack!

Since REESE'S® brand is the official candy partner of NCAA Football and they have a lot of free downloadable features on scorewithreeses.com! 
What you need:
8 Cups Clover Valley® Popped Popcorn
3/4 Cup Clover Valley® Party Peanuts
8 oz Package REESE'S® minis
Line a cookie sheet with wax paper and spread the popcorn evenly over the cookie sheet. Mix in 1/2 cup of peanuts over the popcorn.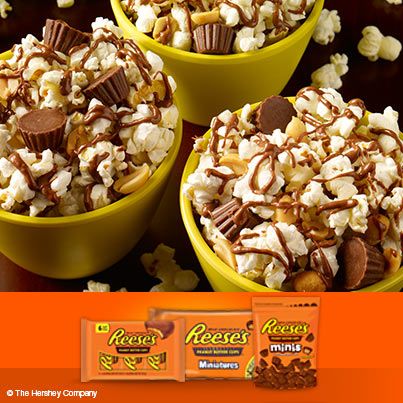 Next, cut 1 cup of the REESE'S® minis in half and place in a small microwave-safe bowl. Microwave on level 5 power for one minute and stir. Continue microwaving for 15 seconds at a time until smooth
Drizzle the chocolate mixture over the popcorn and peanuts. Then place the tray in the refridgerator for 30 minutes until chocolate is hard. Add the remaining REESE'S® minis and 1/4 cup of peanuts over the chocolate-y popcorn mixture and serve!
What is your favorite game day snack? Ready to try these yummy Pep Corn?