Are you excited about game day? The big game is going to be in our city, Houston this year! So we are already preparing our game day snacks and getting ready for the Big Game.
This is a Sponsored post written by me on behalf of Dollar General. All opinions are 100% mine.
This week I tried my hand at making REESE'S® Pep corn and I was pleasantly surprised at how easy it is to make such a fun game-day snack!
Since REESE'S® brand is the official candy partner of NCAA Football and they have a lot of free downloadable features on scorewithreeses.com! 
What you need:
8 Cups Clover Valley® Popped Popcorn
3/4 Cup Clover Valley® Party Peanuts
8 oz Package REESE'S® minis
Line a cookie sheet with wax paper and spread the popcorn evenly over the cookie sheet. Mix in 1/2 cup of peanuts over the popcorn.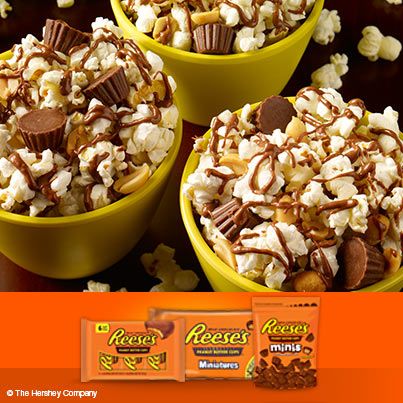 Next, cut 1 cup of the REESE'S® minis in half and place in a small microwave-safe bowl. Microwave on level 5 power for one minute and stir. Continue microwaving for 15 seconds at a time until smooth
Drizzle the chocolate mixture over the popcorn and peanuts. Then place the tray in the refridgerator for 30 minutes until chocolate is hard. Add the remaining REESE'S® minis and 1/4 cup of peanuts over the chocolate-y popcorn mixture and serve!
What is your favorite game day snack? Ready to try these yummy Pep Corn?

See another one of our favorite game day snacks here!